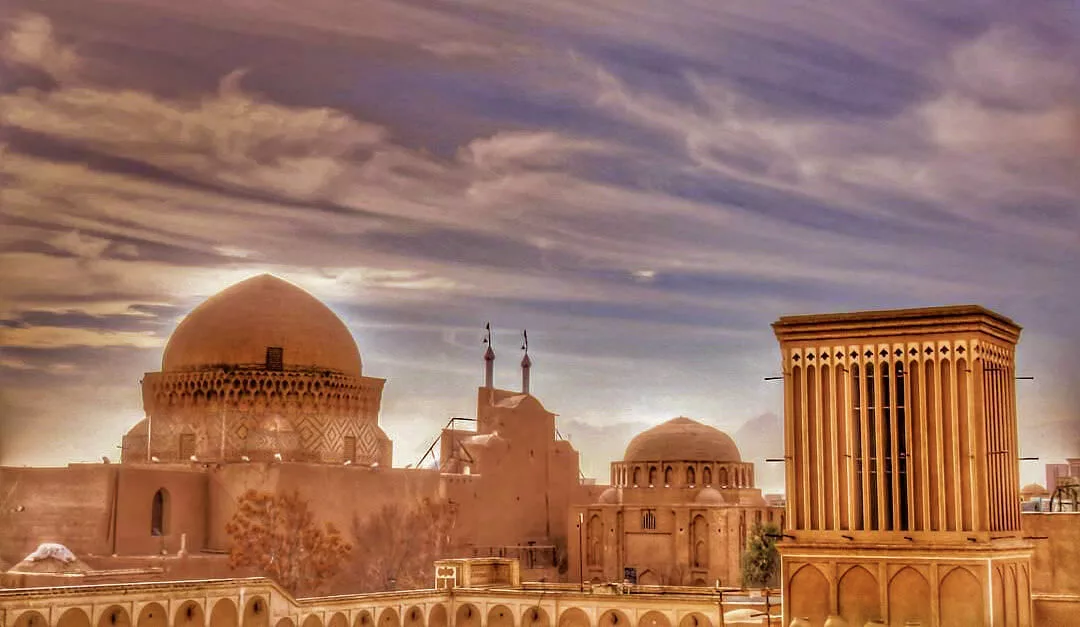 Iran is a country with a rich history, culture, and natural beauty. It's no surprise that tourism has been on the rise in recent years. However, planning a trip to Iran can be overwhelming, especially for first-time visitors. That's where Iran tour packages come in handy. Tour packages take care of all the logistics, from accommodation to transportation to itinerary planning. But how do you find a good Iran tour package? Here are some tips to help you get started.
Research online
The internet is a great resource for finding Iran tour packages. Use search engines like Google to find tour operators that specialize in Iran. Look for websites that offer detailed information on their packages, including itinerary, cost, and inclusions. It's also a good idea to read reviews and testimonials from previous customers. Reviews can provide valuable insights into the quality of the tour and the level of customer service provided by the operator. Look for reviews on travel forums, social media, and tour operator websites.
Useful Tips for Travelers to Iran
Consult a travel agent or a local tour guide
If you prefer a more personalized approach, consider consulting a travel agent or a local tourist guide in Iran. Travel agents can provide expert advice on Iran tour packages based on your travel preferences and budget. They can also take care of all the booking and itinerary planning for you. Travel agents have access to exclusive deals and discounts that may not be available to the general public. If you're planning a complex itinerary or traveling with a large group, a travel agent can provide valuable support and ensure that everything runs smoothly.
On the other hand, a local tour guide can provide a more personalized and immersive experience of Iran. Local tour guides are knowledgeable about the local culture, history, and customs and can provide insights that may not be available in guidebooks or online. They can also customize the itinerary to your interests and preferences and provide a more flexible and spontaneous experience. Local tour guides can also provide valuable advice on the best local restaurants, markets, and attractions.
Find the Best Iran Travel agency
Check with Iranian embassies or consulates
Another way to find a good Iran tour package is to check with Iranian embassies or consulates in your country. Iranian embassies or consulates may have information on reputable travel agencies that offer Iran tour packages. They may also be able to provide visa assistance and other travel-related services. Keep in mind that embassies and consulates may have limited hours of operation and may not be able to provide recommendations in real-time.
Ask for recommendations
Word-of-mouth recommendations can be a valuable source of information when looking for an Iran tour package. Reach out to friends, family, or colleagues who have visited Iran and ask for their recommendations for tour operators and local tourist guides in Iran. Ask them about their experience, what they liked and didn't like about the tour, and if they would recommend the tour operator. You can also join travel groups on social media and ask for recommendations from fellow travelers.
Attend travel fairs
Travel fairs or expos are excellent opportunities to meet with tour operators and get a sense of what each package includes. Travel fairs usually take place in major cities and attract a wide range of travel companies, including tour operators, airlines, and hotels. Attendees can browse through different tour packages, ask questions, and compare prices. Some travel fairs may also offer exclusive deals and discounts for attendees.
Consider the itinerary
When choosing an Iran tour package, it's important to consider the itinerary. Look for tour packages that cover your desired destinations and activities. Make sure the itinerary includes the sites and experiences you want to see and do. Some tour operators may offer customized itineraries, so don't be afraid to ask if you have specific requests. It's also important to consider the pace of the tour. Some tours may be fast-paced and packed with activities, while others may be more leisurely and allow for more free time.
Top 5 Iran Classic Tour Itineraries – Discover the Wonders of Persia
How Many Days is Enough for a First-Time Travel to Iran? Crafting the Ideal Itinerary
Check the cost
Cost is an important factor to consider when choosing an Iran tour package. Tour packages can vary widely in price, depending on the level of luxury, duration, and inclusions. When comparing prices, make sure to factor in all the costs, including accommodation, transportation, meals, and activities. It's also important to consider the value for money. A cheaper
Is Iran a safe country for tourists?
Iran is generally considered a safe country for tourists. However, like any other country, there are certain risks and precautions that travelers should be aware of.
One of the biggest concerns for tourists in Iran is the political situation. Iran has a complex political environment, and tensions with other countries can sometimes escalate. Visitors should stay up-to-date on the latest news and travel advisories before and during their trip. It's also a good idea to avoid any political demonstrations or rallies and to be respectful of local customs and laws.
Crime against tourists is relatively low in Iran, but visitors should still take precautions to avoid theft and scams. It's important to keep valuables secure and to be aware of your surroundings, especially in crowded areas. Visitors should also be cautious of taxi scams, where drivers may overcharge or take a longer route to increase the fare. It's recommended to use reputable taxi companies or to negotiate the fare upfront.
Is Iran a Safe Country for Travel? Unveiling the Truth
ran Safety Rules: Key Guidelines for a Memorable and Secure Adventure
Once you've found a suitable Iran tour package, the next step is to make reservations and prepare for your adventure. Most tour packages include accommodations, transportation, and guided tours, making your trip more convenient. Before booking, check the availability of your desired dates and the terms and conditions of the package. Also, ensure you have the necessary travel documents, such as a valid passport and visa for Iran. By taking these steps, you'll be well on your way to an enriching and hassle-free experience exploring the wonders of Iran.