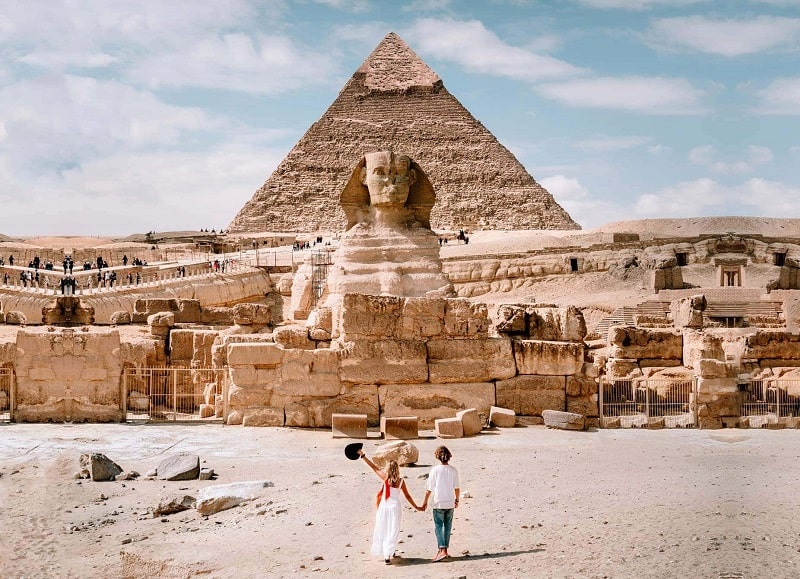 Finding a good travel package to Egypt can be a daunting task. Egypt is a popular tourist destination with many attractions, so there are many different packages available from a variety of travel agencies. This can make it challenging to know where to start and how to compare different packages. The quality and reliability of travel agencies and local tourist guides can vary greatly, and there are unfortunately some fraudulent or dishonest companies that may offer subpar packages. Therefore, it is important to do research and read reviews to ensure that you are dealing with a reputable company.
Egypt has specific cultural and safety considerations that need to be taken into account when planning a trip. This can include things like visa requirements, recommended vaccinations, and local customs and laws.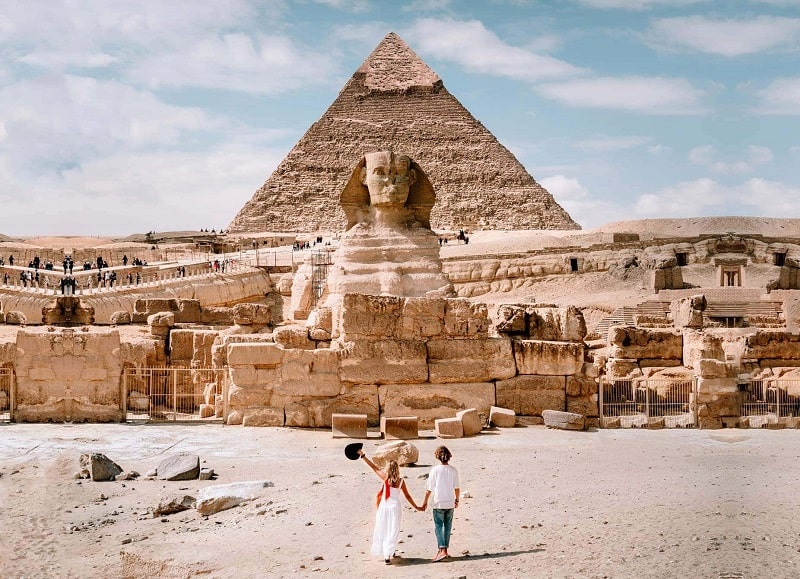 Finding a good travel package to Egypt requires careful research and consideration to ensure that you have a safe and enjoyable trip. but here are some steps you can follow:
Research to find the best Egypt tour package
Use the internet to research different travel agencies or local tour guides that offer packages to Egypt. Look for customer reviews and feedback on the website to get an idea of what previous customers have experienced. Different travel agencies can help you find one that is reputable and trustworthy. You can read reviews from other travelers to get an idea of their experiences and find out if there have been any issues or complaints.
Decide on the type of package you want: Do you want an all-inclusive package that covers everything from flights to accommodation, or do you want a more flexible package that allows you to choose your own accommodation and activities?
All-inclusive packages
These packages typically include flights, accommodations, meals, and activities. They are convenient because everything is included, but they can also be more expensive than other types of packages.
Tour packages
These packages include guided tours of popular attractions and historical sites in Egypt. They often include transportation, accommodations, and meals.
Budget packages
These packages are designed for travelers on a tight budget and may offer basic accommodations, transportation, and activities at a lower cost.
It's important to note that each tour operator may offer different packages, so it's best to do some research and compare different options to find the best package for your needs and budget.
It's recommended to take a look on some Egypt tours. You can also check Egypt local tourist guides to ask them about their tours.
Check the itinerary
Look for a package that includes the places you want to visit and the activities you want to do. Check the itinerary carefully to ensure that it covers everything you want to see and do in Egypt. You can ask the tour operator to provide fully detailed itinerary and compare with what you need.
Compare prices
Once you have found a few tour operators (travel agencies or local tour guides) that offer packages that meet your needs, compare prices to ensure that you are getting a good deal. It's important to keep in mind that the cheapest option may not always be the best option, so it's important to consider other factors, such as the reputation of the travel agency and the inclusions of the package, before making a decision. Comparing prices can help you understand what's included in the tour package. Some packages may include more activities or accommodations than others, which can affect the price. By comparing prices, you can find a package that offers the best value for your money.
By comparing prices, you can budget for your trip more accurately. You can get an idea of how much the tour package will cost and factor in other expenses, such as airfare, visas, and travel insurance.
Check for hidden fees
Before booking a package, check for any hidden fees or charges that may not be included in the advertised price. This could include visa fees, airport transfers, or additional activities.
In Egypt tour packages, hidden fees may include charges for additional activities or services, such as airport transfers, entrance fees to attractions, or meals that are not included in the advertised package. Other potential hidden fees may include taxes, fuel surcharges, and booking fees, among others.
To avoid hidden fees when booking a travel package to Egypt, it's important to read the fine print carefully and ask questions about any additional costs or charges that may apply. You can also compare prices and packages from different travel agencies to ensure that you are getting the best value for your money. By doing your research and being aware of potential hidden fees, you can avoid surprises and enjoy your trip to Egypt without any unexpected costs.
Book in advance your travel package to Egypt
By booking in advance, you can ensure that you have a better chance of getting the package you want, especially during peak travel seasons when demand is high. Popular tours and accommodations can sell out quickly, so booking in advance can help you secure your spot.
Many travel agencies offer discounts and promotions for bookings made in advance. By booking early, you may be able to take advantage of these offers and get a better price on your package.
Booking in advance can give you more time to plan your trip and make necessary arrangements, such as getting a visa, booking flights, and arranging for travel insurance. This can help you avoid last-minute stress and ensure that everything is in order before you depart.
Consider travel insurance
It is always a good idea to purchase travel insurance when booking a travel package to Egypt, as it can protect you against unexpected events such as flight cancellations, lost baggage, or medical emergencies.
Finding a good travel package to Egypt requires some research and careful consideration. By following these steps, you can increase your chances of finding an Egypt tour package that meets your needs and budget. It's recommended to book as early as possible, especially during peak travel seasons, to ensure that you get the package you want at the best price.