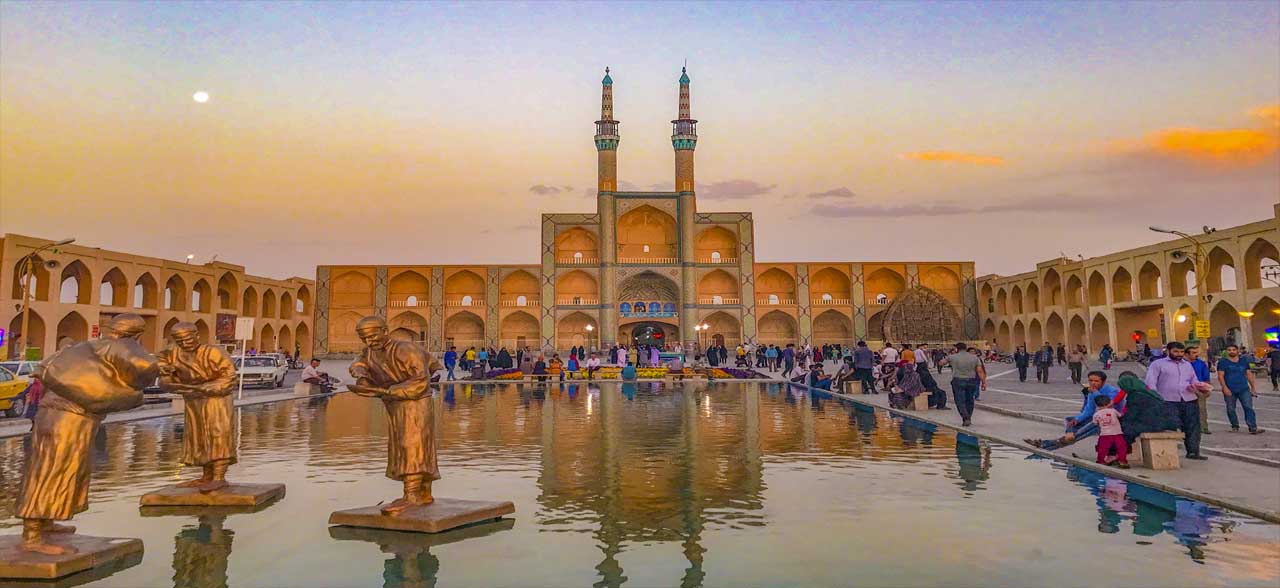 When you visit the lovely city of Yazd in Iran, a friendly local guide can make your experience even better. They help you explore the cool hidden places and the interesting history of this real destination. In this article, we'll share where to find these Yazd local tour guides, so your trip becomes super informative and memorable. Whether you're curious about history, culture, or those not-so-famous spots, Yazd has lots to show you, and a local guide can be your special key to unlock its beauty.
Search online for Yazd local tour guides
Another option to consider is searching for Yazd local tour guides online. You can use the internet to look for experienced guides who know the city inside out. Many guides and tour companies have websites or profiles on travel platforms such as Pirsik.com where you can check their backgrounds and read reviews from other travelers. This method offers convenience and allows you to take your time in selecting a guide who best fits your interests and preferences for your Yazd adventure.
Pirsik provides a long list of Yazd tour guides you can check their profile, choose them and send message to ask your questions.
Ask at your hotel or guesthouse
Another option worth considering is to inquire at your hotel or guesthouse for recommendations on local tour guides. The staff at these accommodations are often well-connected with local tour guides and have insights into which guides are reputable and knowledgeable. They can provide you with contact information or even arrange Yazd tours for you, making it a convenient choice for travelers seeking a guided experience in Yazd. Plus, you can trust their local expertise to connect you with guides who understand the city's culture and history.
Read reviews of local tour guides on travel websites
Another valuable option is to read reviews of local tour guides on popular travel websites like TripAdvisor and other similar platforms dedicated to Yazd local tour guides. These websites provide a wealth of information from fellow travelers who have shared their experiences with different guides. You can access detailed feedback, ratings, and comments, helping you make an informed decision when choosing a guide. By hearing from others who have explored Yazd with these guides, you can gain valuable insights into what to expect, making your selection process more reliable and tailored to your preferences.
Contact travel agencies in Yazd
You can reach out to travel agencies based in Yazd and inquire about Yazd local tour guides. Travel agencies often maintain a network of experienced guides who are well-versed in showcasing the city's attractions. By contacting these agencies, you can tap into their expertise and have them recommend guides tailored to your interests and schedule. They can also assist in organizing tours and itineraries, ensuring a hassle-free and professionally guided experience during your visit to Yazd. Here is a list of Iran travel agencies and tour operators.
In conclusion, when you explore the wonderful city of Yazd, Iran, having a local guide can make your trip even more enjoyable and enlightening. They help you uncover the city's hidden gems, rich history, and local culture. In this article, we've shared different ways to find the perfect Yazd local tour guide for your visit. Whether you decide to search online, ask for recommendations at your accommodation, read traveler reviews, or contact local travel agencies, each option has its advantages.
So, as you embark on your Yazd adventure, remember that a local guide can be your key to unlocking the city's beauty and charm. Whether you're interested in history, culture, or off-the-beaten-path locations, Yazd has something for everyone, and a knowledgeable guide can make your journey truly memorable. Enjoy your trip and make the most of this enchanting destination!